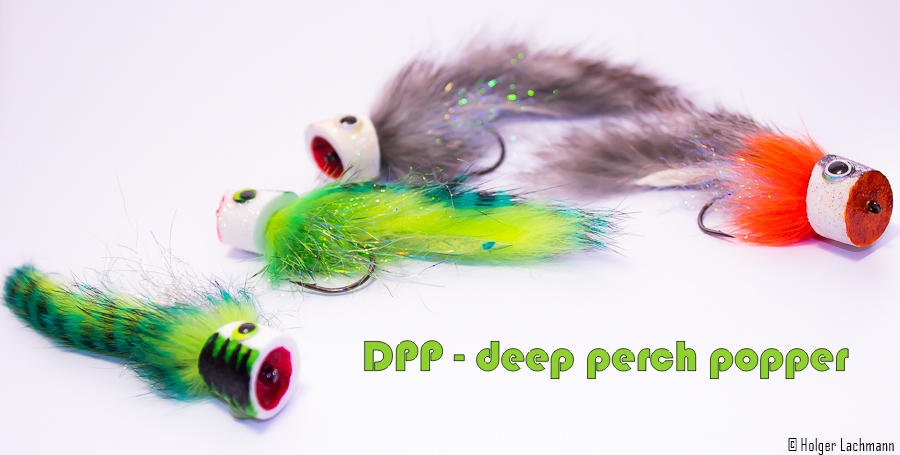 When it's getting colder, I like to fish for perch with popper-sytyle flies. I don't fish them the normal way on the surface as a topwater fly. I use a super fast sinking line and attach just a short piece of mono or fc with a length between 100-50 cm to the front loop as a leader/tippet. The popper will float above the sinking line. The height it floats depends on the length of the tippet and on the current. The current will push the popper down.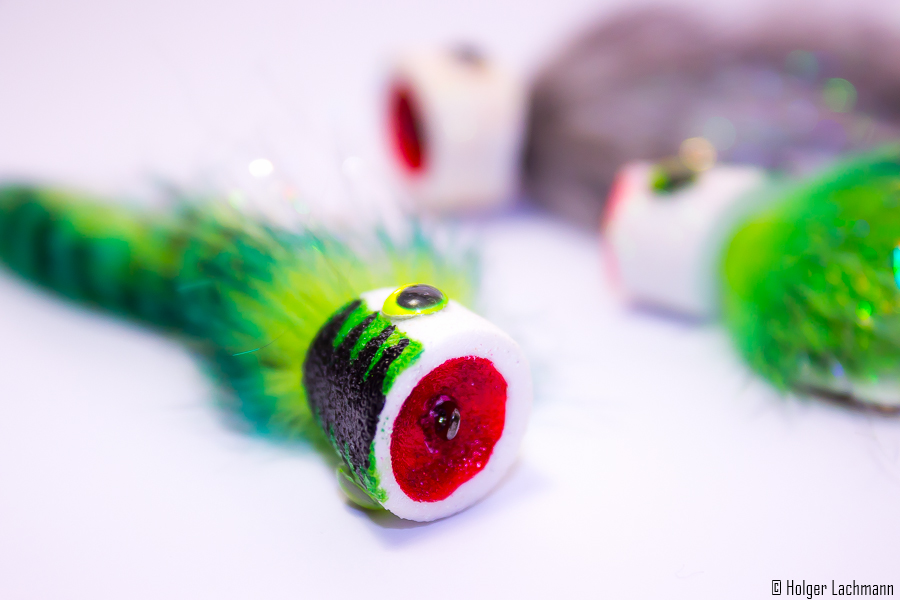 You should cast the line out and give it time to sink to the bottom. When you strip the line in, the popper swims towards the bottom. If you do a pause, the popper will rise towards the surface again. How often you strip and pause depends on the water you fish and the situation.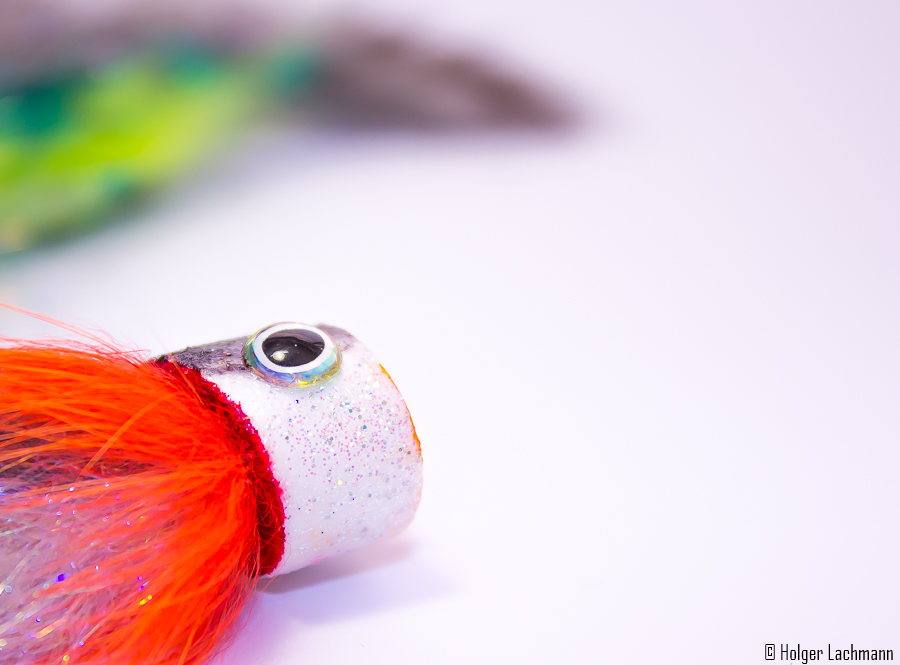 Below is a very simple scheme of retrieving the popper.

A very good fly even in murky water, because it makes a lot of shock waves. It also works great, when you have an uneven bottom and the risk to loose a normal streamer is very high.