Is it a wetfly? Is it a nymph? Is it a flymph? – It's CAPTAIN FUZZYBUG!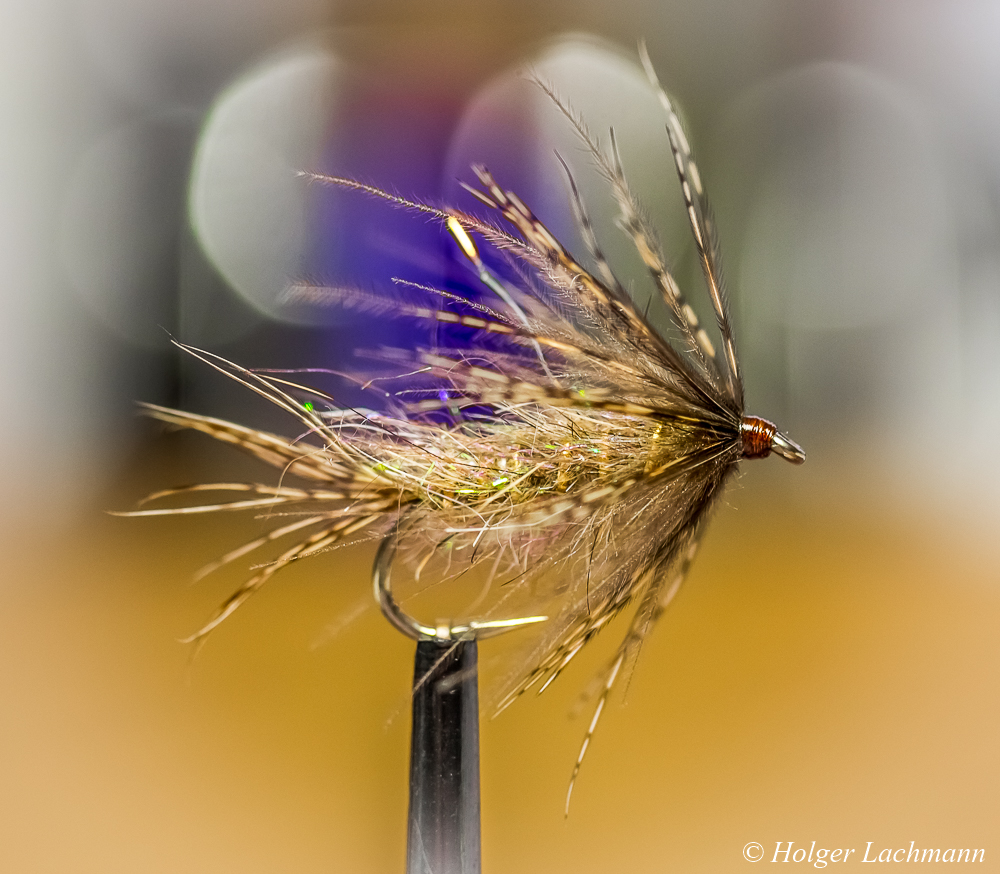 Sometimes trout like flies, which are presented actively. That happend to me the last time at the river. Dead drift was not what they liked. The "Leisenring Lift" brought fish and wet fly swing with a little bit shaking.
Normal wetflies often fish to high in the water, especially in spring, when the water is still very cold and the fish are not willing to rise. CAPTAIN FUZZYBUG is weighted and swings deeper in the water column.
The mix of partridge, hare's ear, ice dub, tinsel and CDC gives this fly the fuzziness and the trouts the illusion of something eatable. It's a "in case of"-fly which produces takes even if the normal patterns won't work.
It's also not complicated to tie, so tie 3-4 and put them in your fly box. You'll never know when you'll need the help of CAPTAIN FUZZYBUG! ;-)